Advantage Of Vintage Home Accessories
2019-07-15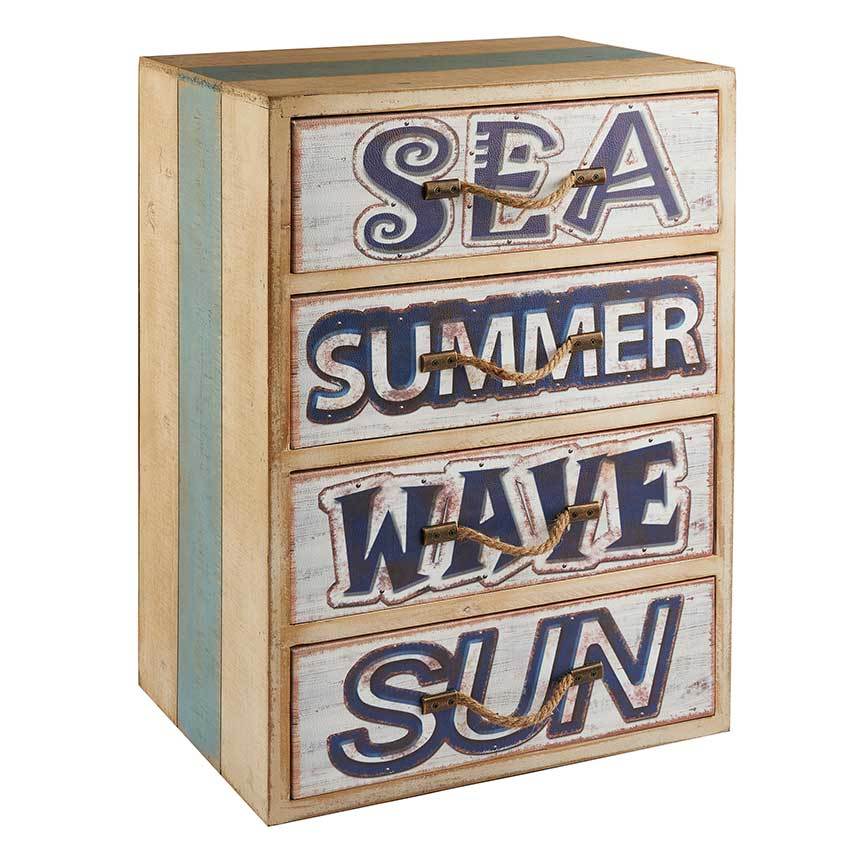 The interior in vintage style is a setting in which there are many antiques. In the vintage interior all the elements should form a single composition.
It is important that antique objects harmoniously fit into the modern decor and occupy a dominant place.
What should be vintage jewelry for the house?
Natural materials. In the first half of the last century, plastic and polyester were not yet widespread. Things were made from wood, metal, ceramics, natural textiles.
Aged. Rubbing, cracking or subtle inscriptions for this style are not a disadvantage. They testify to the rich history of things and give it value.
Dim colors. For the decor in vintage style, muted natural shades are characteristic. The most common beige, gray-blue, ash-pink and gray-green colors, as well as delicate floral pattern. Our store offers vintage home accessories wholesale in just such a range.
Symmetry. If you like a vintage candlestick or photo frame, order two identical items. After all, symmetry is one of the characteristic features of this style. Furniture and decorations are placed in it in pairs.
Vintage style allows you to change the atmosphere that prevails in the house. With it, you can create an interior in which you can relax and have a good rest from the constant haste inherent in the modern lifestyle.
This style direction can be realized even in a small room - this is a great way to transform the situation and at the same time preserve all the benefits that make people comfortable life.
Technical innovations coexist with antique items and harmoniously complement each other. The owners of the house will feel very differently, among the usual technological things, next to which are objects from past times.
There are no clear rules for decorating the interior - this can be attributed to one of the advantages of this style: you do not have to adhere to strict regulations, which are very difficult to accomplish without the help of a specialist.
Here you can let your imagination roam and create an exclusive decoration with elegant decor.
But some features that produce this style direction can still be noted:
-The use of unusual things inherited, or objects, aged artificially. -Recreation of the situation of certain years.
-Careful selection of colors.
-A large number of different accessories.
The advantage of this stylistic direction is that the necessary things can be purchased for free from friends who consider them "rubbish" and no longer use old objects.
At flea markets you can also find vintage home accessories wholesale - you will not need to spend much on their purchase.
There are ads in which the owners of such items write "I will give for free."
Of course, most of these decorative items require cleaning to get a normal appearance. But for the result that you get, you should work hard.
None of the items that are artificially aged can give such an effect as a real antiquity. Genuine relics of a specific period of time contribute to the creation of a special atmosphere that has a decisive influence on the visual and emotional perception of the decor.
Combining things from different periods of time, a positive effect can not be achieved. It is for this reason that creating an original decor is not easy. It will be necessary to spend a lot of time to find vintage home accessories wholesale and prepare all the necessary things.
Color spectrum
The main task of the decor is to reflect the characteristics of another period of time, so design experts advise choosing concise, slightly "faded" light shades.
Beige and light pink, pale yellow and dim blue are the tones that are great for creating backgrounds.
It is good to use patterns of other (most often contrasting) shades, always with a yellowing effect of time - slightly faded.
Muffled tones make it possible to enjoy the atmosphere and pay special attention to interesting accessories.
But you can apply bright colors - they will look advantageous on a light background. Sofas, carpets and curtains of emerald or elegant burgundy shades create a luxurious atmosphere, wonderfully transform the room. These rooms have a special refined charm that guests always notice.
A specific color palette is selected based on the features of the selected time period. In the fifties, catchy combinations and contrasts were popular; orange hues were often combined with blue.
The end of the 19th century is characterized by hues of cold color palette and floral patterns.
Regardless of which room you want to create a vintage setting, first select a time frame. All things must necessarily fit the era - the only way to create a holistic composition.
Bedroom
Registration of the bedroom should be given special attention, because this room is designed for recreation.
The central element in the bedroom is, of course, the bed. You can choose a chic wide bedroom bed and certainly with an original decorated headboard.
In most cases, homeowners choose beds with wrought-iron backs, and beds with wooden headboards decorated with elaborate carvings also look very impressive. The best solution would be to make a bed to order.
Light shades are best suited for the bedroom. This decor creates a cozy and comfortable atmosphere, sets up a romantic mood.
You can add a small amount of pink tones and elegant lace, because when creating the interior of the bedroom you need to remember the romance. This bedroom is perfect for a young girl.
Or create a more feminine setting: in this case, instead of frills, you should use more strict, carefully thought-out details. Wallpapers of light color with an almost imperceptible pattern, pieces of furniture the color of milk chocolate, parquet with a rub effect. This image is simple and perfectly matches the bedroom.
A chic will help the canopy above the bed. It was on such beds that aristocrats slept many years ago.
The canopy can be made from airy lace material or from a denser web that has a rich tint. If desired, this item can be made by hand.
A dressing table fits well into this setting - a necessary piece of furniture in the bedroom, where you can put perfume in unusual bottles, accessories, family photos in carved frames or dolls with porcelain faces suitable for a certain era.
Living room
In the living room, fantasy enthusiasts can give free rein. This room is best suited for the implementation of creative ideas.
Trim is made in bright colors: pale green, blue, light pink, often used white and beige.
But in the living room you can also apply rich colors - they were often met in the seventies, provided that you are guided by this time period.
Ceilings in most cases make light, built-in lighting is not the place. It is best to use a massive chandelier as a light source, the ceiling lamps of which resemble a candlestick, or a round light fixture (do not forget about the appropriateness of the chosen era).
It is great if a fireplace is equipped in the living room - it will make the interior perception special. The fireplace creates a warm atmosphere in which the tenants of the house will be cozy and comfortable.
Place a fluffy carpet on the floor for added comfort. Arrange souvenirs and family photos on the shelves.
In the corner, install a rocking chair, cover it with a fur blanket. Sitting in a chair, you can drink fragrant tea and read a book with an exciting storyline.
Kitchen
The furnishings in vintage style in the kitchen are most relevant. It is necessary to combine the technical devices of modern models with things from past years. Make it difficult, but if you get down to business thoroughly, you can cope with any task.
The easiest way, but it will require a lot of material costs, buy vintage home accessories wholesale.
You can find coffee machines and ovens that are stylized for a particular era. But the cost of such equipment is many times higher than modern models.
Another option is possible - to hide all appliances. If the microwave oven and oven are invisible, the spirit of the chosen era will be easier to bring into the modern interior, while all the benefits of civilization will remain available.
You can also try to "adapt" the existing appliances for the selected time period. On the modern model of the refrigerator you can put a picture that was popular in the seventies. In this case, the microwave can be covered with napkins with embroidery.
Bathroom
It is possible to create a chic vintage bathroom interior in a small apartment, but it is desirable that the room be spacious. This style direction is more suitable for bathrooms in country houses, where there are no restrictions in square meters.
If the size of the room allows, the bath can be placed in the center - thus, it will become the main composite element.
The bathroom should have a sophisticated look, it will be given a special aristocratic metal with fancy-shaped metal legs and handrails.
To travel back in the last years of the 19th century, use gilding for decoration (just do not overdo it), a tile that looks slightly worn.
But in a small bathroom, you can create a comfortable environment. Choose a light color palette for decoration - it will visually expand the space.
Laying tiles in this case is best done obliquely - this is another way to "push" the border.
It is better to refuse compact shower cabins - they are not suitable for a vintage interior.
If you do decide to save such a cabin in order to save space, take care of the accents. Copper taps, small tiles and flooring in the form of laminate wood; a mixture of such minor elements, reflecting the spirit of the past, is what is needed for such an interior.
Entrance hall
Hallway - a room that affects the perception of the entire decor in the house. Decorated in vintage style, it will immediately go back to selected times and feel the spirit of that era.
Massive cabinets do not fit into this environment. Put an ottoman with a soft seat and a metal hanger, a small closet is also acceptable - provided that it has scuffs and thread.
Give up catchy shades.
On the walls you can hang pictures or posters of small size.
Vintage combined with other styles
In many cases, design experts combine several styles at once, making out the interior.
Vintage at its mixing of styles, as the basis of design, it is easy to find a pair. It can be combined with the noble and laconic modern, bold pop art or nostalgic chebbi chic - naturally, without forgetting about the features of a particular era.
Vintage is recommended to combine with the style that was popular in that period. But the combination of several styles is better to entrust a specialist with experience.
Furniture
The main requirement for furniture is a worn effect: this feature will emphasize the specificity of the vintage style.
This can be any antique 19-20 century or imitation of vintage furniture - suitable wardrobe, made many years ago, or a chest of drawers, made recently, but at the same time artificially aged. The shape of the furniture is selected taking into account the selected time period.
At the end of the 19th century, furniture with carved forms and velvet upholstery was popular, and plastic chairs — these are furniture of the mid-20th century.
It is possible to emphasize temporary features with the help of the color of the facades of furniture, upholstery, the materials from which it is made, elegant handles and other accessories for furniture.
Vintage accessories
Accessories in this style direction are crucial, their choice should be approached responsibly. There should be a lot of vintage home accessories wholesale: porcelain figurines, pillows with laces, all kinds of cute little things. Curtains - from air or thin light fabrics - monophonic or with a small pattern.
With the help of accessories, you can emphasize the specificity and elegance of the old-fashioned interior, give it originality. Accessories should be selected very carefully.
Vintage gives you the opportunity to return to past times. This style is suitable for people who are nostalgic for the past, and for those who are interested in antiques.